Picture Catchups - 2/20/14
After a bit of a hiatus, I've got some funny picture catching-up to do. The New Year seems like as good a time as any.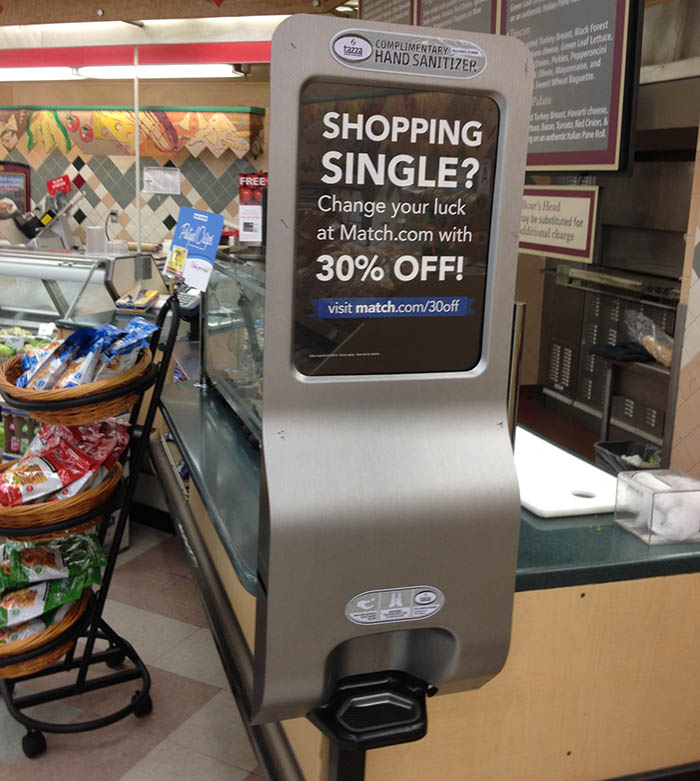 Spotted at the local grocery store - as if shopping alone wasn't depressing enough.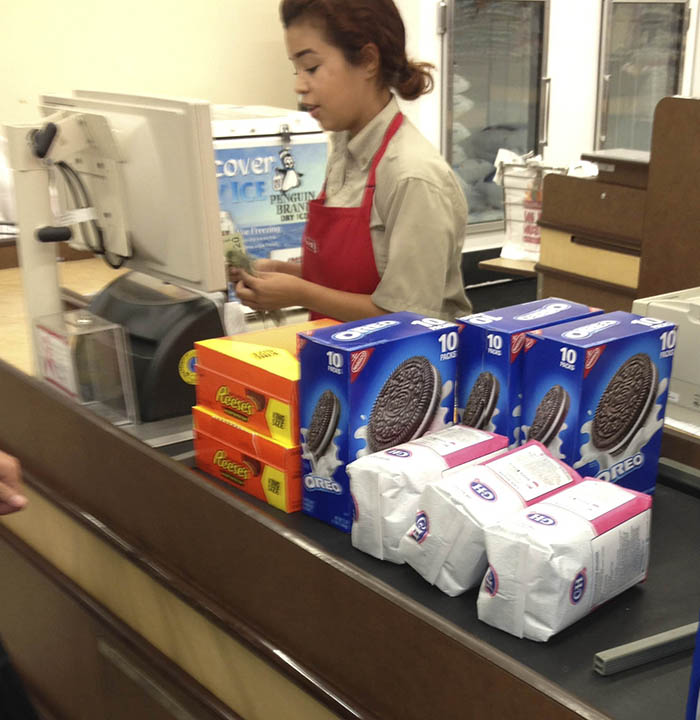 At a different grocery store. Either this woman works at a bakery, or is planning the most awesome 9-year-old-boy sleepover EVER.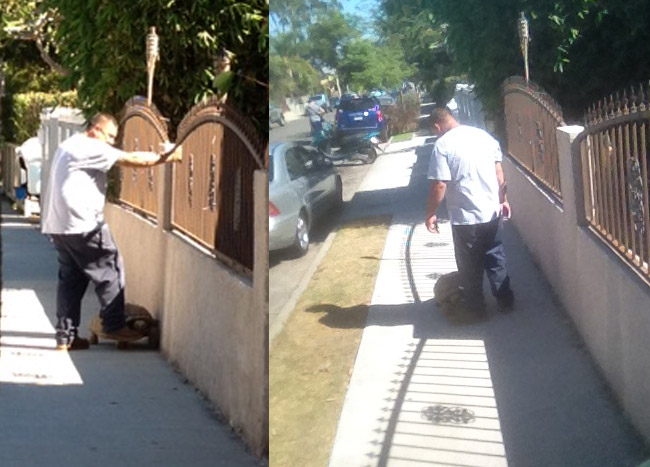 What? It's just my neighbor, taking his pet giant tortoise for a walk.
Finally, from our Xmas adventures in Minneapolis (first MN winter for wife Kasey, left, posing as a homeless person)...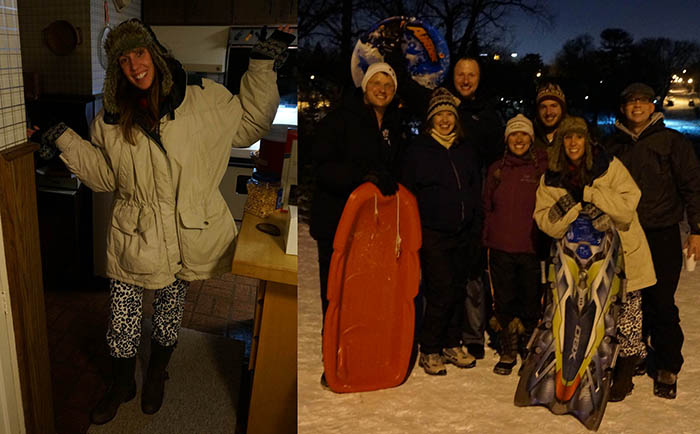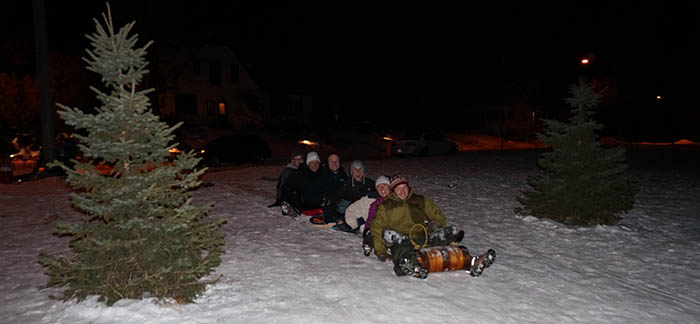 What harm could possibly come of this?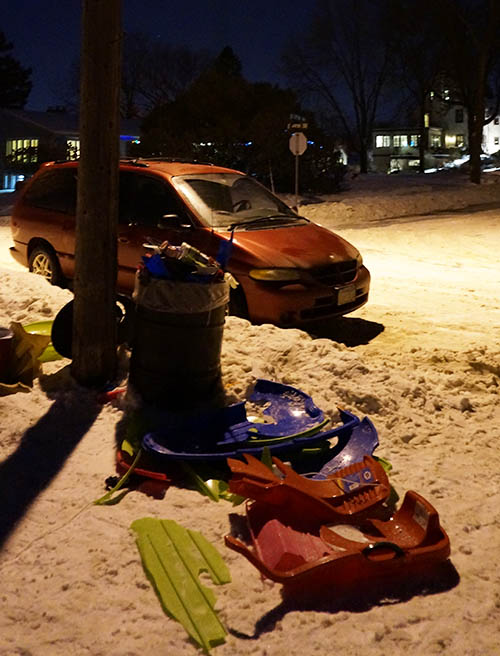 At the top of the hill, there's this sled graveyard, left as a sign to other potential sledders. Good thing we're too mischievous to heed a warning.
"The man-made lake on my campus looks like a guy taking a dump" - 1/29/14
From my friend
Pat
, this overhead shot of Northwestern's campus...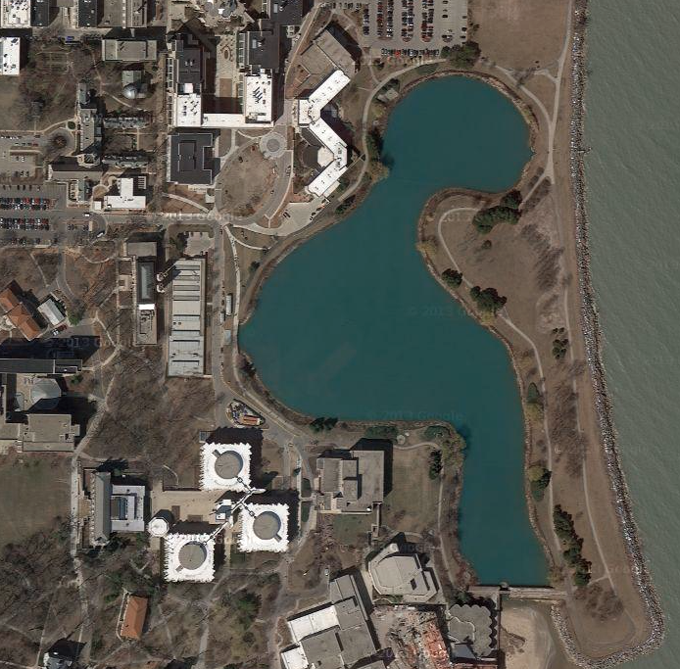 Yes, yes it does. As other friend Nathan and various other posters have pointed out, he's either crapping out the library or student center, or his nether regions are the hang out spot for a bunch of scum-eating carp, whom I once tried to wallop with a brick one night coming back from the fraternities.
News - Year In Review - 1/16/14
Meant to post this last month, but, well... got lazy.
Some great, weird, funny news bites happened in 2013. Some highlights:
Justin Bieber got into trouble for drunkenly peeing into a mop bucket on his way out of a New York City restaurant. He got a lot of negative press, and an F from the R. Kelly school of peeing on things.


Speaking of New York City, Big Apple resident Alex "Tracks" McFarland reported that he earned $55,000 last year peddling candy and other snacks on the subway. His leading money-earners: Methy Ways, Pot-Tarts, and Bit-O-Heroin).


Researchers in Scottland developed a computer program that writes sexist punchlines. Well, not purposely sexist - they actually wrote the program to follow a simple combination rule to create "jokes", like:
"I like my coffee like I like my war … cold"
"I like my fish like I like my text… raw"

But soon, the program began delving into less PC, misogynist lines:
"I like my women like I like my cameras… ready to flash."
"I like my men like I like my court… superior."

It won't be long before it starts trolling its base, binary bits into even more base territory:



Hopefully, the joke writing computer will end up where all Scottish things that aren't that funny end up: CBS.



And Chef Keizo Shimamoto invented the newest combo-food in the Cronut fad: the Ramen Burger. Yup, it's a meat patty stuffed between to soggy ramen bricks. The food has been a hipster hit in Brooklyn, but Shimamoto has been in legal battles that he stole the recipe from its original inventor: some drunk college kid.


Finally, in the year of ever-more-dominant social media, a SOCIAL MEDIA QUIZLET! How many can you get right?
Q1: Which of the following subjects does NOT have a Facebook Fan Page?
A. Men in Kilts
B. Disney Gave Me Unrealistic Expectations About Love
C. When I Was Younger, I Put My Face Close To The Fan To Hear My Robot Voice
D. Never Pee Into The Wind
Q2: Complete the following George Clooney quote about how much he dislikes Facebook:
"I would rather ________________ than have a Facebook page."
A. "crawl out of a porto-potty that had been tipped over on its door"
B. "have a rectal examination on live TV by a fellow with cold hands" (at the Toronto Film Festival)
C. "star in a YouTube video of me eating an gallon tub of spam"
D. "star in "Batman and Robin" again"
Q3: Ke$ha's latest Instagram upload shows her experimenting with which of the following?
A. Glitter
B. Medicinal Marijuana
C. A Chemistry Set
D. Profound Lyrics
Q4: Which of the following misspellings of Khloe Kardashian's name is an actual Twitter account?
A. @ChloeKardashian
B. @ChloeCardashian
C. @ShloeShlardashian
D. @TalentlessTrollop
Q5: Which self-depreciating "looks like" Pinterest Pinboard is actually hosted by the celebrity in question?
A. Katie Perry Looks Like Zooey Deschanel
B. Hobos That Look Like Zach Galifianakis
C. Pets That Look Like Anderson Cooper
D. Aliens That Look Like Scotty Pippen
Answers: D (for the others, click here, here and here), B, A, B, and C.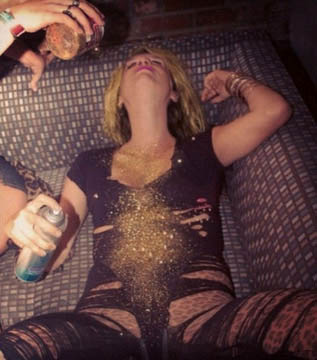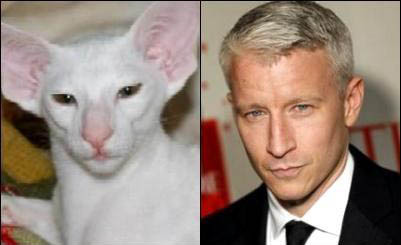 Long Live the Civic - 12/2/13
When I took my 2005, stripped-down, no-power-doors-or-windows Honda Civic for a test drive at the dealer in Torrance, I wasn't expecting a sports car. I was expecting a cheap, reliable car to get me from point A to point B. But when the excitable salesman in my co-pilot seat saw that we were approaching a stretch of open road, he turned to me with wide eyes and said "Why don't you open her up a bit?"
"Open her up?" I asked, wondering if he knew we were in a car I was about to buy brand new for $13,000, which didn't even have cruise control. "You mean like... go faster"?
"Yeaaaah," he said, sitting back with a bloated smile into the beige, tacky apholstry. "Go faster."
So I did. I lowered my foot into the gas and, after 7 or 8 seconds, we were going faster.
"Feel that?" the salesman said to me as we plodded around a curve, the engine humming like a gassy rhino. "Now that's a Civic."
Eight years later, I just sold my Civic to a guy from Huntington Beach to give to his 16-year-old little sister as her first car, after the engine totally died last week. He paid me $1500 cash, after my original Craigslist post for $900 received 200 responses in 24 hours and incited a bidding war. I know, I'm as shocked as you are.
But I hope she loves it as much as I did, because (until its total engine failure), that sturdy little Honda served me flawlessly for 90,000 years. Flawlessly, and stylelessly.
Reliable, basic, and giving back even at the end.
Now THAT's a Civic.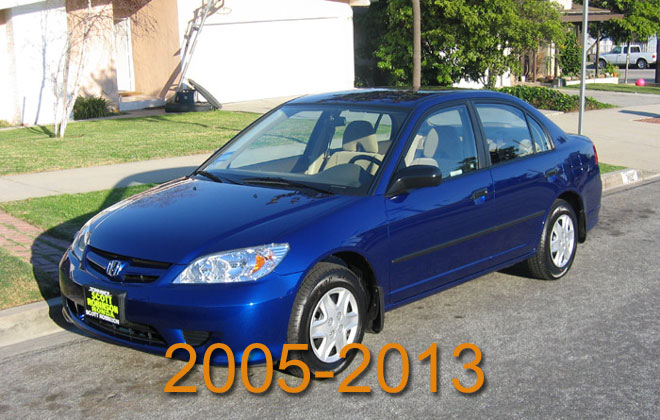 Computers, Computers - 11/7/13
A few weeks ago, my laptop broke. While it's off in Asia being repaired, I resorted to my previous laptop, whose screen had broken a few months earlier. My other option was my old desktop Imac, or my previous previous laptop, which still has a 3x5" floppy drive and is so old the battery lasts about 30 seconds, rendering it essentially also a desktop.
So, despite the fact that I own four computers, three of which are laptops, I can't do anything on any of them more than ten feet away from my office. In other words, this: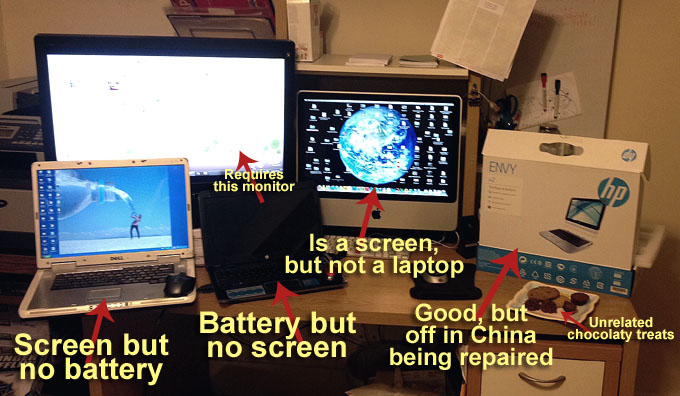 Sadly, I think it's time to buy a fifth.