Computers, Computers - 12/11/13
Back and posting again! More soon.
A few weeks ago, my laptop broke. While it was off in Asia being repaired, I resorted to my previous laptop, whose screen had broken a few months earlier. My other option was my old desktop Imac, or my previous previous laptop, which still has a 3x5" floppy drive and is so old the battery lasts about 30 seconds, rendering it essentially also a desktop.
So, despite the fact that I own four computers, three of which are laptops, I can't do anything on any of them more than ten feet away from my office. In other words, this: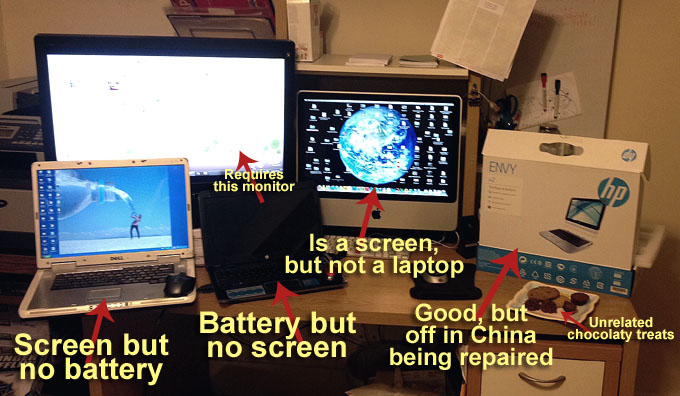 Sadly, I think it's time to buy a fifth.
Long Live the Civic - 10/23/13
When I took my 2005, stripped-down, no-power-doors-or-windows Honda Civic for a test drive at the dealer in Torrance, I wasn't expecting a sports car. I was expecting a cheap, reliable car to get me from point A to point B. But when the excitable salesman in my co-pilot seat saw that we were approaching a stretch of open road, he turned to me with wide eyes and said "Why don't you open her up a bit?"
"Open her up?" I asked, wondering if he knew we were in a car I was about to buy brand new for $13,000, which didn't even have cruise control. "You mean like... go faster"?
"Yeaaaah," he said, sitting back with a bloated smile into the beige, tacky apholstry. "Go faster."
So I did. I lowered my foot into the gas and, after 7 or 8 seconds, we were going faster.
"Feel that?" the salesman said to me as we plodded around a curve, the engine humming like a gassy rhino. "Now that's a Civic."
Eight years later, I just sold my Civic to a guy from Huntington Beach to give to his 16-year-old little sister as her first car, after the engine totally died last week. He paid me $1500 cash, after my original Craigslist post for $900 received 200 responses in 24 hours and incited a bidding war. I know, I'm as shocked as you are.
But I hope she loves it as much as I did, because (until its total engine failure), that sturdy little Honda served me flawlessly for 90,000 years. Flawlessly, and stylelessly.
Reliable, basic, and giving back even at the end.
Now THAT's a Civic.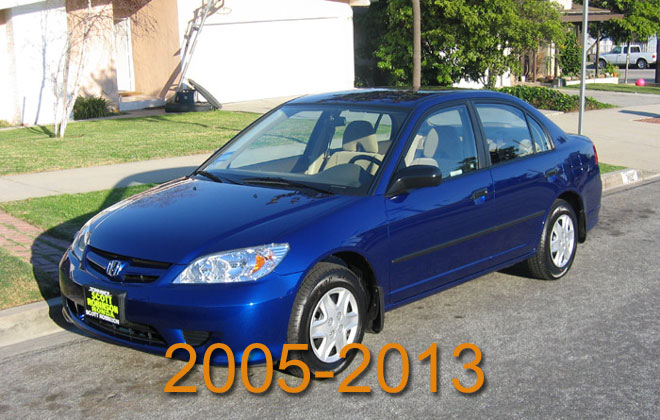 Football Fans - 8/27/13
With the NFL season about to start, wanted to post this cool graphic Facebook made (or someone exploiting Facebook, instead of the other way around for once) about which NFL Teams have the most "likes", by county. The results are interesting, and include such observations as that the Cowboys and Broncos have a disproportionate amount of territory, that my Vikings have a good chuck as well thanks to there being no other football cities going west until you get to Seattle and Denver, and that almost nobody likes the Jets.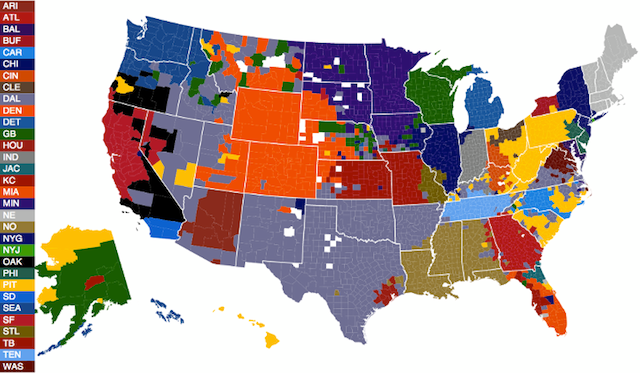 Link to a lot more related data
here
.
German - 8/20/13
I don't know why I like
this
so much.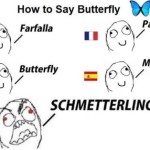 Check it out.
Porter Ridge Road - 8/12/13
PORTER RIDGE ROAD, the show of bear- and demo-derby-filled mayhem I helped with for Discovery Channel, finally premieres tomorrow (Tuesday night). Can't give anything away, but the guys in it are awesome and NUTTY, and it was a lot of fun to work on.